We're sorry: This Masterclass fully booked
Interested in an upcoming session?
please click the button below
receive the best speaker tips of Tara – free! – as a bonus
Masterclass Impactful Presenting
Make your presentations
persuade and inspire action
like never before
Learn 3 crucial and easily implementable approaches that will bring more buy-in and confidence.
You will improve your impact, by learning tools to communicate your ideas with clarity and conviction.

Does your audience take the right action?
You know what should be done, you have a strategic vision or a clear idea for change and innovation. You try to communicate your vision, but too little people follow. There is not enough action taken.
It can be frustrating and it hinders progress.
Most people do not realise the opportunities they waste by giving standard corporate presentations. They do not see a chance to inspire and, really get people moving in the right direction.
Instead of creating urgency, determination and focus; instead of empowering employees to take responsibility and take action, they create resistance and apathy. The audience draws different conclusions than the speaker intended.
This happens because most professionals do not know how to use a presentation to its fullest.
Getting your speeches right is a phenomenal asset. You need to know how to make it work for you in order to have success and really make a difference in your organisation.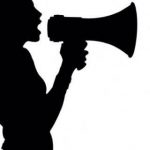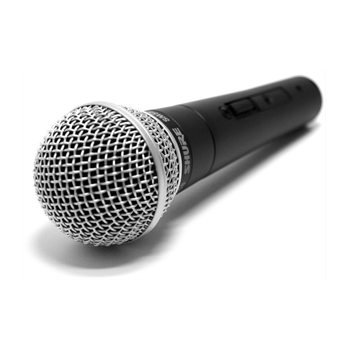 Make them take action and be seen as the leader
It doesn't have to be this way . You do not need to waste these opportunities.. You can do it differently. If you know how.
You can learn how to give a presentation that puts people into action.
After following this Masterclass you will know the fundamentals of how to give an arresting, well structured presentation that will get your audience to take the action and you see as the leader you are.
You will learn:
•3 crucial and easily implementable approaches that will bring more buy-in and confidence
•How you use your talk to realise your strategic goals, and make sure other people will contribute to those goals.
•How to apply scientifically proven methods to have people engage and follow your call to action
•How to start a presentation the right way right, by capturing the attention immediately.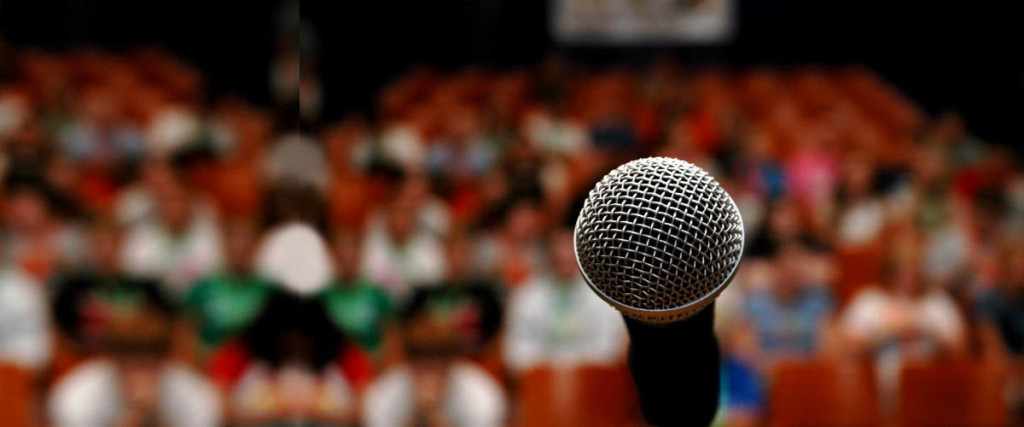 You are:
If you fit one of the following descriptions, this masterclass is for you:
•You are a professional in a mid to large sized organization, have a vision or a plan for change that you want to realize within that organization
•You lead a team or business unit and need to steer the team through a change, or to act on your vision or company strategy
•You have been following School of Mavericks or attended one of the masterclasses, and feel drawn to its core message that you can make a difference in your organisation.
•this masterclass is normally exclusively for people who lead a team, but in this version we invite all professionals that are passionate to make a positive impact and challenge the status quo.
Who are we?
Corporate and TEDx speaker coach Tara Phillips and Founder of School of Mavericks Peter Clausman have joined up to share their knowledge about impactful presenting.
Peter Clausman is founder of School of Mavericks.
He helps professionals to live up to their potential and help them breakthrough to take their work and organisation to the next level. He inspires professionals to experience the biggest version of themselves in the work they do, and provides very practical tools to realise their potential, make a real difference and to have the most fulfilling career.

Tara Phillips is the founder of Cause and Affect Speeches.
She helps pioneers, innovators and leaders become compelling, influential public speakers by identifying what's important and facilitating speakers being their best selves on stage.

Practical info
4 hour masterclass
December 16th
14:00- 18:00
Language: English, we understand Dutch
Location: Spring House, De Ruyterkade 128, Amsterdam
Investment for this pop-up masterclass
What is the value of this masterclass: imaging inspiring the troops to start marching in the right direction and start realising your envisioned change and strategy.
What would be the value of the potential unleashed in this way?
Normally masterclasses on this level and duration would easily cost EUR 497,- per person.
We don't want to charge you that price. We offer the masterclass for free. Why?
We both have a mission.
Tara's mission is to help people with purpose to have their message land with the impact it deserves.
Peter's mission is to help professionals fulfil their potential, help them make the difference in the organisation they can, should and long to make. To help them experience the biggest version of themselves in their daily work.
We want to expose as many professionals to this knowledge. We want you to have no reasons not to try and experience what impactful speaking can do for you, and your daily work.
We know people with the right drive can benefit tremendously from knowing how to deliver their message with impact. We know you have the right drive, else you wouldn't have found and read this page until here.
We want to accommodate you taking this step, and get your message the impact it deserves.
Start unleashing the maverick in you!
So therefore we currently offer this masterclass for free, we only request to share in the cost of training material, accommodation and tea/coffee at EUR 47,- per person Excl BTW.
If you have a message, if you need to put people in action, give yourself this masterclass. invest half a day and start making more impact.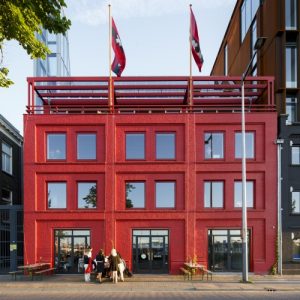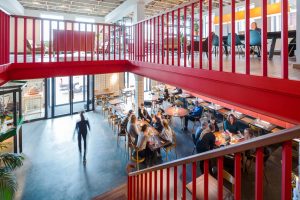 100% satisfaction guaranteed, no risk
If somehow you were not 100% satisfied with the masterclass we refund your price paid and travel costs up to EUR 75,-
If you cancel before one week prior to the masterclass, you can do so without costs.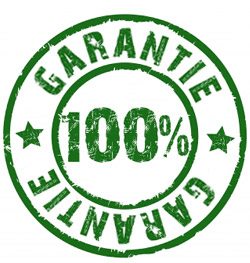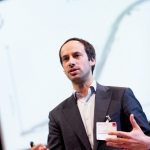 Peter Clausman – School of Mavericks
Peter has worked with professionals, innovators, high potentials and senior executives of the largest Dutch companies and organisations like FrieslandCampina, ING, Eneco, NS and the Ministry of Foreign Affairs, but also foreign multinationals like Lufthansa and 20th Century Fox.
He combines deep understanding of human potential and organisational dynamics with in-depth strategical business insight. He has a background in Strategy and Innovation at Rabobank, Sociology, Aikido, Mountaineering and Field Hockey. Father of two and partner of one.
What clients say about Peter
Jeroen de Haas – CEO Eneco
"In his own inimitable way, Peter helps us search for the Maverick in ourselves and others. He knows large organisations "from the inside" and knows their challenges. He brings the advantage of being at the forefront of technological, social, cultural and market developments. But also by being a Maverick himself he is uniquely situated to bring out the Maverick in all us leaders. "
Diana Geerds – Innovative consultant City of Amsterdam
"I did the masterclass Disruptive Mindset out of sheer curiosity. It opened my eyes in ways I did not expect. I discovered that if you see something you want to improve, that possibility is real and you can make it happen. I embraced that philosophy and now, all of a sudden, I feel 'in the lead' in my job, but also in my personal life. The feeling that I can not make a difference is gone."
Tara Phillips – Cause & Affect Speeches // TEDx
Tara has worked with multinationals such as Adobe, Philips, Heineken, Bosch, Mars confectionary, ING, Deutsche Telekom. She is a speaker coach for TEDxAmsterdam, TEDxCERN, TEDxBerlin and TEDxMunich. She leads the team of speaker coaches and trainers at TEDxAmsterdam.
What clients say about Tara
Marketing Director, Adobe Netherlands
"Working with Tara delivers great results and feedback from anyone involved is absolutely positive. Tara consistently brings any speaking engagement to a higher level. I trust her to work with any of our customers or with any one from the Adobe team. Her way working is straight forward, builds confidence and respects the natural abilities and personality of the speaker."
Marc de Hond, Presenter/writer/Dutch national wheelchair basketball player
"I was always afraid to speak without paper. She challenged me to go outside my comfort zone and speak from the heart. She gave me the tools and confidence to memorise my whole talk.
And it went great: I told my story – even without saying 'uhm'. I can't wait to be on stage again.
I can recommend Tara to everyone who wants more confidence in public speaking! I enjoyed working with her. Tara, thanks for everything and till next time!"
Don't want to wait? or Curious?
Get free top speaking tips form Tara directly!
Download them now!
Get 7 top tips to TED-up your talk! – free
School of Mavericks is proud to work with Corporate and TEDx Speaker Coach Tara Phillips.
Tara shares her top tips with you for free.
Tara: "Hitting one billion views in 2012, TED is a phenomenal success. It's platform for "Ideas Worth Spreading" has stirred hearts and minds around the world. And now it's approach is transforming the way people speak in public. Having coached TEDx speakers since 2010, I would like to share what I have learned so that your speeches and presentations have the same impact."
Fill out your name and best email address and you'll get the best tips to speak with impact like TED speaker!